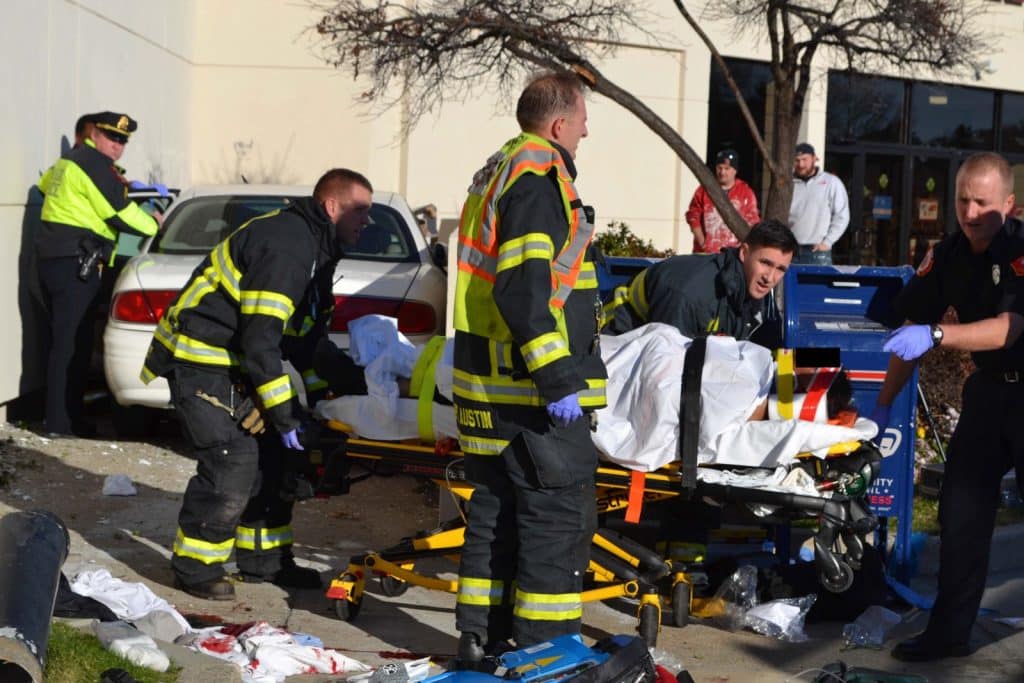 Boston Sudden Acceleration Accident Attorneys
Skilled lawyers for victims of runaway vehicle injuries in Massachusetts
Runaway vehicles can kill or seriously injure pedestrians, cyclists and even people inside buildings. The cause of these serious runaway crashes is most often driver error due to pedal confusion of a foot slipping off the brake onto the accelerator. These crashes usually occur in parking lots and near store fronts which may not have pedestrian barriers installed.
Breakstone, White & Gluck has over 30 years' experience successfully representing individuals and families who have been injured or lost a loved one due to a runaway vehicle crash. If you or a loved one have been injured in a sudden acceleration incident, talk to our Boston car accident attorneys today. Breakstone, White & Gluck protects your rights and handles your case from start to finish. Check out our testimonials to see what "worry-free representation" really means, and then call us to get started on your case.
He was amazing. He was responsive, supportive, thorough, and gave great advice throughout the whole stressful ordeal. They are the best!
~ Anna Olds
What do I do after a Boston car accident?
The first thing to do is call 9-1-1. Whether you are injured in the crash or just happen to witness it, get emergency services on their way to the scene. Often, people believe they have not been critically injured in the immediate moments after a wreck, but their injuries turn out to be more severe than they realized.
After you have sought medical treatment and/or advice, then give our Boston car accident lawyers a call. Sudden acceleration cases usually involve driver negligence or a defective auto part, and you should not have to shoulder the costs of your care, lost wages, and other losses.
Who pays my bills if I'm hurt in a sudden acceleration crash?
You should not have to pay the bills associated with your car crash injuries. Typically, it is the insurance company for the negligent party who will pay for your medical bills, lost wages, pain and suffering property loss, and more.
However, you may need financial assistance right away to cover your immediate losses. In Massachusetts, you can access up to $8,000 in personal injury protection ("PIP") benefits after a wreck. These are no-fault benefits, so it doesn't matter who caused the accident.
A quick look at the damages you can claim in Massachusetts
"Damages" are forms of compensation awarded to personal injury victims for their losses. You can generally claim damages for:
Medical expenses, including future care
Lost wages and loss of future earning potential
Pain and suffering, both physical and mental
Any scarring or disfigurement you sustain
Loss of enjoyment of life
Loss of consortium
In the event that a car accident proves fatal, the family of the victim can seek additional damages for expenses related to funeral and burial costs. To do so, you would need to file a wrongful death lawsuit.
How can your Boston car accident lawyers help with my claim?
The attorneys at Breakstone, White & Gluck have decades of experience helping people injured in Boston car accidents, especially in sudden acceleration claims. We understand how to investigate these types of claims, identifying all at-fault parties and working for full compensation for your injuries and damages. We concentrate on personal injury law – it's all we do and it's what we know. We know what it takes to prove these types of claims and have an extensive record of success in previous cases.
When we take your case, we work with you from start to finish, answering all of your questions and keeping you informed every step of the way. We don't make any decisions without you and strive to provide the highest quality of representation and positive results. A win for you is a win for us.
Just some of the settlements and verdicts we've achieved for car accident clients include:
$2.15 Million: a driver lost control of her vehicle in a strip mall parking lot, killing a pedestrian. The strip mall owner failed to provide protective measures for pedestrians.
$1.2 Million: Driver accelerates into a parking spot and plows a schoolteacher through a plate glass window causing serious injuries. The driver claimed her vehicle malfunctioned but this was proven untrue.
Read more about our record of results for our clients in Massachusetts car accident cases.
What is a sudden acceleration accident?
Sudden unintended acceleration (SUA) happens when a vehicle suddenly begins accelerating in speed out of the driver's control. This typically happens when an electronic malfunction happens inside the vehicle, causing the throttle to expand and the vehicle to accelerate without the driver's intervention.
A spate of these accidents occurred back around 2010 with Toyota, with drivers claiming their accelerators were getting stuck and causing accidents. Per the Simon Says blog, Toyota "would conduct seven recalls between September 2009 and March 2010, totaling millions of vehicles. As many as 90 people were estimated to have died in Toyotas that mysteriously accelerated."
However, journalist Malcolm Gladwell has some interesting things to say about this scandal. Toyota eventually found that its floor mats were the culprit in this issue, as they were sliding around and getting wedged under the throttle. However, Gladwell doesn't believe this tells the entire story.
Gladwell and a team of researchers took a Toyota Camry on a racetrack in safe conditions, pressed the accelerator to the floor, and then tried applying the brakes – and the car was able to stop, every time. Per Gladwell:
I think you can now understand how crucial this point is. Toyota gets embroiled in a massive controversy. They pay billions of dollars in fines; they face allegations of a cover up all because their cars are supposed to be suddenly and mysteriously accelerating. But if your car is suddenly and mysteriously accelerating, all you have to do is step on the brakes because brakes beat engines. So why couldn't Mark Saylor stop his Lexus that day, as he sped down Highway 125? I know it sounds ridiculous and tragic, but it's the only logical explanation: because he never put his foot on the brake.
What I'm asking is if Schmidt ever suspected that the problem might be with the car, a malfunction, a faulty bit of software, an engineering failure. And Schmidt, one of the world's leading experts in human factors, is saying that never once crossed his mind. Why? Because everything about sudden acceleration looked like a problem with the driver; not the car.
[emphasis ours]
What vehicles have had sudden unintended acceleration problems?
Many car manufacturers and drivers in addition to Toyota have reported sudden acceleration problems. These include:
Lexus (a Toyota-owned company)
Nissan
BMW
Volkswagen
Mitsubishi
Subaru
Mercedes-Benz
Kia
Mazda
Land Rover
Suzuki
Volvo
What is pedal confusion?
Pedal confusion refers to a situation where a driver mistakenly presses the wrong pedal while operating a vehicle. This typically occurs when the driver intends to press the brake pedal but inadvertently steps on the accelerator (gas) pedal or vice-versa.
Pedal confusion can happen due to various reasons, including driver error, distractions, panic, or a lack of familiarity with the vehicle's controls. It's more commonly associated with automatic transmission vehicles, as the proximity of the brake and accelerator pedals makes it easier for the driver to accidentally press the wrong one.
The consequences of pedal confusion can range from minor incidents to severe accidents, depending on the circumstances. When a driver mistakenly presses the accelerator instead of the brake, the vehicle can accelerate unexpectedly, potentially leading to a loss of control or a collision. On the other hand, pressing the brake instead of the accelerator can result in sudden deceleration or stalling, which may be dangerous in certain situations, such as merging onto a highway.
What types of injuries happen from sudden acceleration accidents?
The Storefront Safety Council reports there are 100 vehicle-into-building crashes every single day. Sixteen thousand people are injured and 2,600 people are killed every year, and 24% of these incidents happen at retail stores.
Some of the potential injuries caused by sudden unintended acceleration accidents include:
Spinal cord injuries and paralysis
Traumatic amputation injuries
Broken and fractured bones
Internal injuries and organ damage
Our attorneys work with your team of physicians to determine the current and long-term impact of your injuries.
How can I avoid a sudden acceleration accident?
Dobbs Tire & Auto Center offers advice if you find yourself in a sudden unintended acceleration situation:
Avoid turning off the engine, as this will turn off your power brakes and steering, and you will need them to safely maneuver your car off the road.
Ensure your foot is ONLY on the brake pedal – this is the most common driver error.
If your brakes have failed, gently apply the emergency brake to slow the car.
As the car begins to slow, safely move to the shoulder or a safe place. Once you've come to a stop, turn off the engine.
Set the emergency brake, put the vehicle in park, and exit the vehicle immediately. Per Dobbs, "Call a tow truck driver and ask for fresh underpants."
Who is liable for my sudden acceleration accident?
A variety of parties can be liable for your accident and injuries, including:
The negligent driver, for their actions
A store or building owner, for failing to provide signage, barriers, or bollards
A vehicle manufacturer, in the event of defective brakes or gas pedals
Other parties may be liable, depending on your situation. Our Boston attorneys can determine all at-fault parties after investigating your claim.
Do you have a sudden acceleration accident attorney near me?
Breakstone, White & Gluck has an office in Boston at 2 Center Plaza #530 in Government Center, within walking distance of the John Adams Courthouse and Suffolk County Superior Court. There's a parking garage in the building. The MBTA Green Line and Blue Line are right across the street at the Government Center T station. And there is a bus stop almost in front of our office. If you are unable to travel because of your injuries, we're happy to arrange a phone or video conference, or a hospital visit.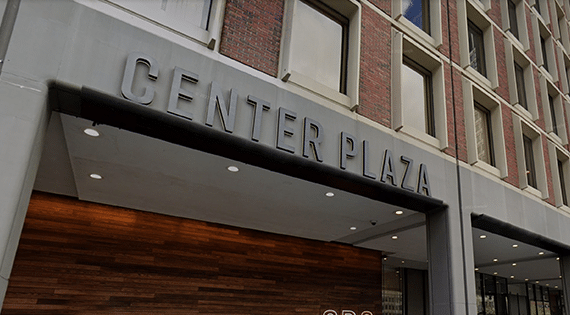 Experienced sudden acceleration accident lawyers serving Boston
If you were injured in an accident involving sudden acceleration, talk to the Boston attorneys at Breakstone, White & Gluck today. We know how to investigate these accidents and find out what really happened. We work to secure maximum compensation for your injuries and losses, and ensure the at-fault driver is held responsible. We advocate for you throughout the insurance claims process and are not afraid to go to trial if that's what it takes. Contact our Boston offices today by calling or using our contact form. We offer free consultations.
He was amazing. He was responsive, supportive, thorough, and gave great advice throughout the whole stressful ordeal. They are the best!
~ Anna Olds