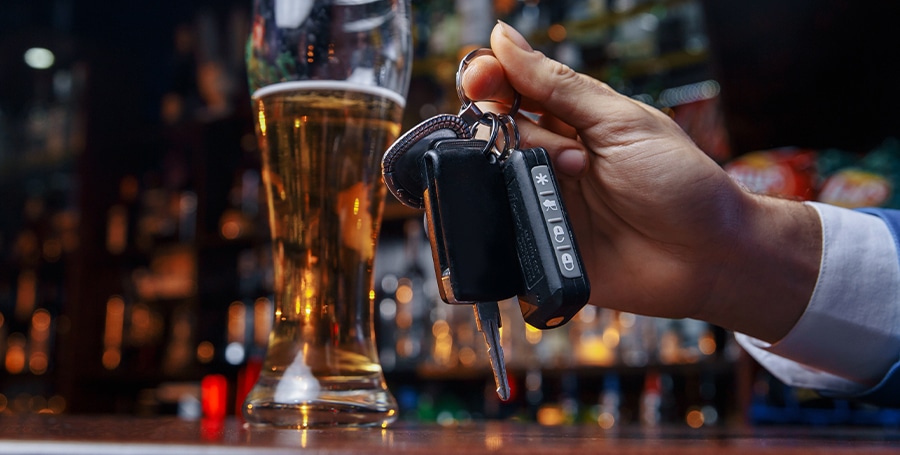 Boston Drunk Driving Accident Attorneys
Fierce representation when you're injured by a drunk driver in Massachusetts
Sadly, drunk drivers cause thousands of accidents, injuries, and deaths every year. Frequently, a restaurant or bar is responsible for overserving a person who becomes drunk and gets behind the wheel. If you or a loved one has been injured or killed by a drunk driver in Massachusetts, it is critically important to retain experienced, competent, and aggressive lawyers to thoroughly investigate the case and to represent you.
The Boston lawyers of Breakstone, White & Gluck have over 100 years combined experience handling car accident and wrongful death cases, including drunk driving accidents. We have a track record of success working with some of the nation's top accident reconstructionist, toxicology and dram shop experts to win your case. We will also give you and your family aggressive and compassionate representation to obtain the best results. Get in touch with us today to find out how we can help.
What is the impact of drunk driving in Massachusetts?
The Centers for Disease Control and Prevention (CDC) reports that each day, "29 people in the United States die in motor vehicle crashes that involve an alcohol-impaired driver. This is one death every 50 minutes."
They also note that driving while impaired by any substance is a risk, and, in addition to alcohol, that can include marijuana, illicit drugs, and prescription or non-prescription medications. Per the CDC, "12.6 million people reported driving under the influence of marijuana or other illicit drugs in 2018."
Closer to home here in Massachusetts, in 2021, drunk and drugged driving was suspected in 122 traffic fatalities. Massachusetts also has a slightly higher percentage of fatalities involving high BAC drivers (.15+), at 72.7% compared to the national average of 70.7 percent.
Ignition interlock devices
One controversy regarding driving while impaired in our state involves the use of ignition interlock devices (IIDs). A much-cited 2017 study in the American Journal of Preventative Medicine reported that IIDs reduced fatal drunk driving crashes by seven percent. However, Massachusetts has yet to broaden their IID program to include all OUI offenders.
MADD National President Colleen Sheehey-Church stated in a press release at the time, "Massachusetts is one of only two states that fails to utilize interlocks for first-time offenders, and is the only New England state, and one of 22 across the nation, that has not passed an all-offender ignition interlock law. The lack of an all-offender law brought down Massachusetts' rating in MADD's recent state-by-state ranking."
What are Massachusetts' drunk driving laws?
In Massachusetts, a person is presumed to be operating under the influence of alcohol (OUI) if their blood alcohol concentration is greater than 0.08 percent. But a blood alcohol concentration below 0.08 may still result in an impairment, especially when the alcohol is mixed with drugs. In Massachusetts, if you are operating a motor vehicle, you have given implied consent to having your blood alcohol tested—typically by a breath test which is administered in the field or at the police station. This may be followed by an actual blood test. For operators under the age of 21, a blood alcohol concentration over 0.02 will result in arrest.
A criminal conviction for operating under the influence will be strong evidence in any case involving personal injury or wrongful death. Juries have little tolerance for drunk drivers, so verdicts may be larger, and punitive damages may be available if the case involves wrongful death.
What types of injuries are caused by Boston drunk drivers?
Drunk driving injuries can be severe. A drunk driver can injure the occupants of other vehicles, pedestrians and cyclists. They can also injure other passengers in their own vehicles. Motorists aren't the only ones who can harm others by drinking and driving. By operating under the influence, motorcyclists, ATV operators and boat operators can put others in danger.
These injuries include:
Head and facial injuries
Soft tissue injuries (whiplash)
Bone breaks and fractures
Back, shoulder, and neck injuries
No matter what type of injury you sustained, and whether it puts you out of commission for weeks or even years, our Boston attorneys are here to hold the right people accountable.
Who is liable for my drunk driving accident injuries and losses?
In Boston drunk driving accident cases, there are several parties who may bear responsibility, depending on the circumstances of the crash. For example:
Drivers may be held liable if they cause a car crash and you or a loved one is injured or killed.
In Massachusetts, homeowners may also be held liable if they served the driver. This is known as social host responsibility. It's also a crime to serve alcohol to minors at home per state law: "It is against the law to serve or provide alcohol to underage guests or to allow them to drink alcohol in your home or on other property you control."
Any establishment with a liquor license which served a driver may also be liable and have to pay damages to the victim of a drunk driving crash. This is known as dram shop liability. "Dram shops" include bars, restaurants, taverns, nightclubs, social clubs, liquor stores and sporting venues. Our team was able to secure a $1 million award in a dram shop claim on behalf of a 20-year-old man who sustained severe skull and facial fractures in a collision with a drunk driver. Our client was a passenger in the vehicle which was hit, and the drunk driver was overserved by a local restaurant.
The attorneys at Breakstone, White & Gluck can help determine any and all liable parties.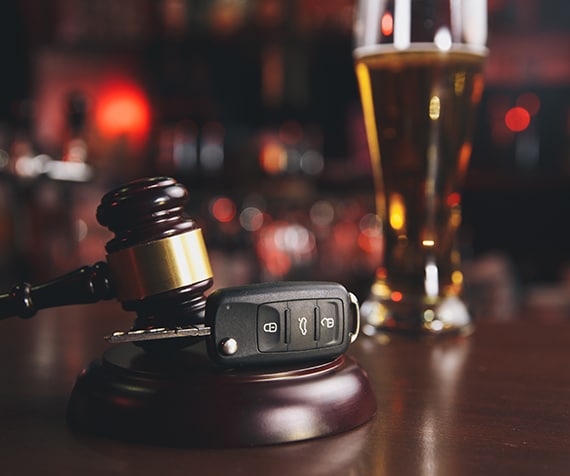 What is the value of my Boston drunk driving accident case?
If you're injured in a crash caused by an intoxicated or impaired driver, you may be entitled to damages, including:
Medical expenses, current and future
Lost wages and future earning potential
Pain and suffering
Scarring and disfigurement
Loss of enjoyment of life
Punitive damages, in some cases
If your loved one lost their life in a drunk driving accident, our lawyers can file a wrongful death claim on your behalf, which can include funeral and burial expenses as well. Generally, you only have three years to file a personal injury or wrongful death claim, but exceptions may apply. Call us as soon as you can in order to get started, so you are not time-barred from making a claim.
Do you have a drunk driving accident attorney near me?
Breakstone, White & Gluck has an office in Boston at 2 Center Plaza #530 in Government Center, within walking distance of the John Adams Courthouse and Suffolk County Superior Court. There's a parking garage in the building. The MBTA Green Line and Blue Line are right across the street at the Government Center T station. There's also a bus stop almost right in front of our office. If you are unable to travel because of your injuries, we can arrange a phone or video conference, or a hospital visit.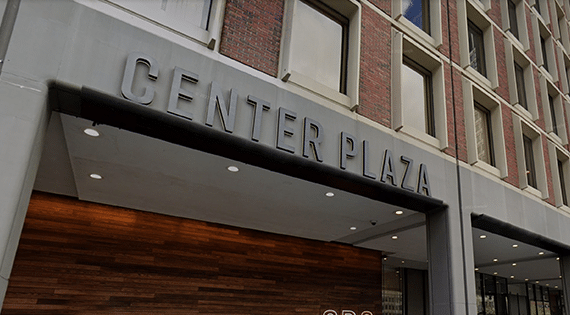 Tenacious representation after a drunk driving crash in Boston and throughout Massachusetts
At Breakstone, White & Gluck our personal injury lawyers have over 100 years combined experience representing victims of drunk driving accidents. We're here to fight for the compensation to which you're entitled and the justice you deserve. When you're ready to get started on your claim, call our offices today or use our contact form.