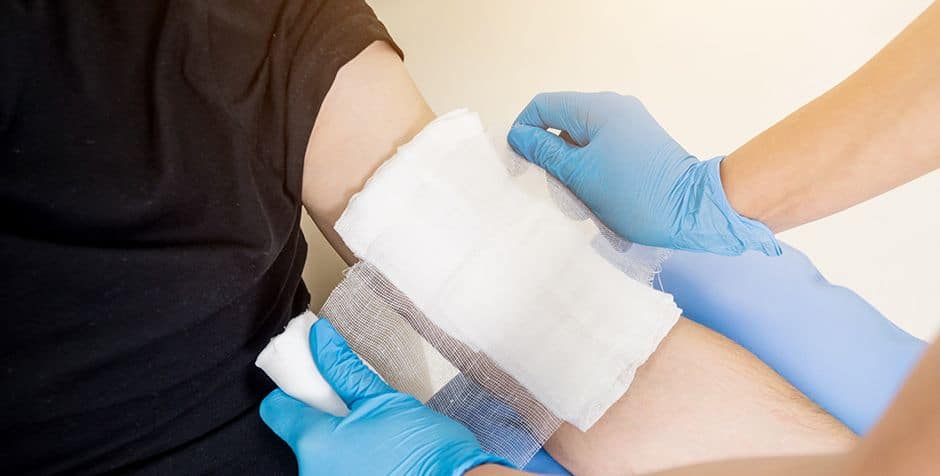 Boston Burn Injury Attorneys
Experienced advocacy for serious burn injuries in Massachusetts
Each year, millions of people suffer severe burn injuries in Massachusetts and across the country. Many individuals suffer permanent scarring and disability while others lose their lives.
Burn injuries can result from negligence, defective products, fires, hot liquid scalds, gas explosions, occupational accidents, electrical burns and other causes. Victims may require extensive physical rehabilitation, forcing them to stop working temporarily or permanently. These injuries can have a life-long impact. If you or a loved one has been injured, it is critical to find a skilled Boston attorney who can help you investigate and obtain monetary damages.
At Breakstone, White & Gluck in Boston, we have decades of experience securing awards for personal injury and burn injury clients throughout Massachusetts. We have the experience, tenacity, and resources to handle the most complex claims. Get in touch with us today to find out how we can help you with your case.
Common questions from injury clients
What kinds of burn injury claims does your Boston firm handle?
No matter where you live or work, the risk of sustaining a burn injury is always there – especially when people or companies play fast and loose with safety. Our Boston fire accident lawyers take on a variety of serious burn injury cases, including:
Gas explosions
Gas explosions result in serious injuries and death. Some of the most severe burn injuries occur because victims are trapped inside a building or equipment.
Natural gas explosions and propane gas explosions have been deadly in Massachusetts. The Merrimack Valley gas explosions of 2018 ultimately claimed two lives and caused more than a billion dollars of property damage to homes and businesses in Lawrence and Andover. Utility companies are responsible for maintaining their natural gas pipelines and equipment.
As in Merrimack Valley, gas explosions can result when a company fails to maintain a pipeline. Utility companies have additional responsibilities to ensure public safety, including to investigate complaints promptly and manage sub-contractors. At Breakstone, White & Gluck, our lawyers have extensive experience representing those injured and killed by a utility company's negligent acts. We have secured millions of dollars on behalf of victims of gas explosions.
Young children and scalding injuries
Scalding liquid – such as coffee or hot water – cause many burn injuries each year. Children are frequent victims and the setting can be at home, in a daycare, or a business.
Fire pit burns
Few things are nicer in the cold weather than sitting around a fire with friends. If people are reckless or careless, though, you can easily get severe burns. We secured $2.5 million for a client who sustained second- and third-degree burns after someone threw gasoline on a fire pit.
Burn injuries from entrapment
Individuals injured or killed in fires may be entrapped by someone else's failure to care for a property or maintain adequate fire exits. This is a high risk in apartment complexes, as landlords looking to increase profits may section off rooms. Massachusetts property owners also have an obligation to maintain a safe environment, whether it is a workplace, nightclub, restaurant or apartment building. They – along with other parties – may be held liable if someone is injured and they were negligent.
Automobile accident burn injuries
Drivers and passengers frequently suffer burn injuries in motor vehicle accidents. In addition, car fires and burn injuries can result from air bags, mechanical problems or manufacturer's defects. Because a car fire can cause extensive damage and serious injury, a thorough investigation is required to determine the source, even when it appears obvious.
Workplace burns
Construction workers, roofers and truck drivers transporting flammable materials face a high risk of burn injuries. Construction workers operate equipment which may not be properly maintained, and often work in confined spaces. Roofers face burn risks from the hot tar they use to adhere shingles. Employers have an obligation to ensure employees are working in safe conditions, including keeping equipment maintenance logs, not working too many hours and making sure the job site is safe.
What are the different types of burn injuries?
Burn injuries can vary greatly in type and severity. Some may heal quickly with a little bit of ointment, but others can require major medical intervention and cause permanent disability and scarring. Medical professionals classify burns by degree – the lowest being the least severe:
First-degree burns. These are typically minor, affecting only the outer layer of the skin (called the epidermis). An example of a first-degree burn is sunburn, a burn that might leave the skin red and painful to the touch, but without blisters. These should heal on their own; however if the burn is over a wide swath of the body, medical attention may be necessary.
Second-degree burns. A second-degree burn goes through the epidermis and into the dermis underneath, which causes the skin to redden, swell, and blister. These burns can cause severe pain and may need medical attention, as blisters can cause infections if they burst. Again, when burns occur over a wide area of the body, or on the face or genitals, you must get medical attention immediately.
Third-degree burns. Extremely serious injuries, third-degree burns go through the epidermis, dermis, and down to subcutaneous tissue. Because these burns can go down to the nerve endings, the victim may not even feel any pain, which can be dangerous. Skin may appear whitened or blackened from the injury. Immediate medical intervention is crucial.
Fourth-degree burns. A fourth-degree burn is a catastrophic and often deadly injury. These injuries affect every layer of skin, going into the nerves, muscles, and even the bone. If a person survives fourth-degree burns, they will face a long road to recovery with numerous skin grafts and surgeries.
Our Boston attorneys work with your medical team, as well as our own network of experts, to demonstrate the entire scope of your injuries, ensuring you secure maximum compensation for your damages and losses.
Who is liable for my Boston burn injury?
When someone suffers a burn injury, they may be entitled to file a claim against the responsible party. This could be the person or company that started a fire, or who failed to maintain safe premises.
Claims can be brought against a number of parties, depending on the facts which come out of an investigation. When a fire occurs in a home, restaurant, nightclub or workplace, a property owner and those involved in property maintenance may be liable.
In addition to caring for the property, the owner has an obligation to keep all entrances accessible in case of emergency. Car fires and car explosions causing injury are typically covered under a driver's automobile insurance policy. In some cases, however, it may be necessary to file a lawsuit against the manufacturer or other contractors involved in the vehicle's maintenance and repair.
Note that the type of lawsuit may determine how long you have to file, so contact the Boston fire accident lawyers at Breakstone, White & Gluck as soon as possible. We can help.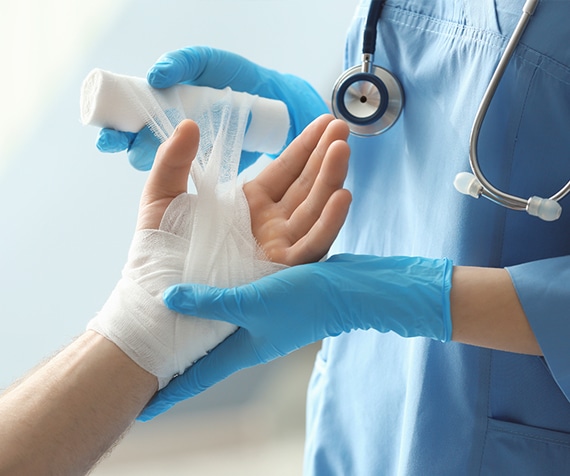 Are there burn injury centers in Boston?
Yes, Boston has several highly rated burn and trauma centers for severe burn injuries. They include:
You can also use the American Burn Association's Find a Burn Center tool to search for centers throughout Massachusetts and the United States.
Do you have a burn injury attorney near me?
Breakstone, White & Gluck has an office in Boston at 2 Center Plaza #530 in Government Center, within walking distance of the John Adams Courthouse and Suffolk County Superior Court. There's a parking garage in the building. The MBTA Green Line and Blue Line are right across the street at the Government Center T station. There's also a bus stop almost right in front of our office. If you are unable to travel because of your injuries, we're happy to arrange a phone or video conference, or a hospital visit.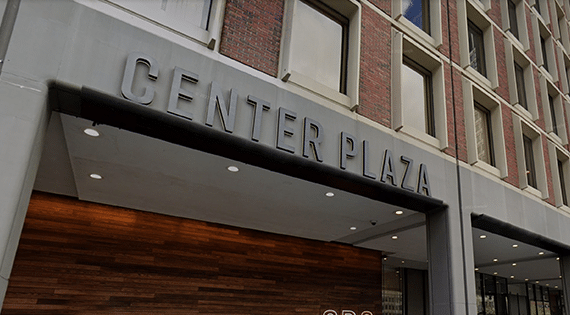 Burn injury lawyers in Boston tenaciously protecting your rights throughout Massachusetts
If you or a family member experienced a burn injury caused by someone's negligent actions, the most important step is to seek medical care at a hospital or specialized burn treatment center. Then, contact an experienced Boston burn injury attorney. Since 1992, Breakstone, White & Gluck has been successfully securing compensation for our personal injury clients, and we can help you too. Call our offices today or use our contact form. We offer free consultations.