Pedestrian Accidents at Night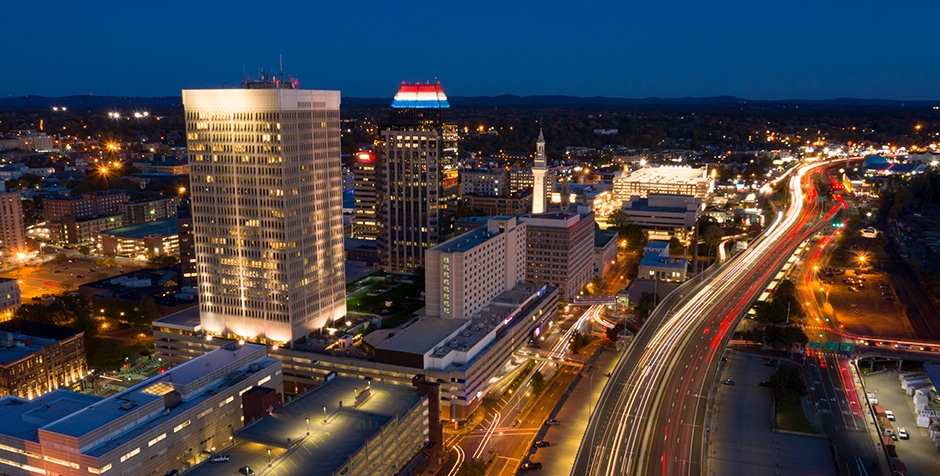 Pedestrian Accidents at Night
Boston Lawyers Experienced in Representing Victims of Pedestrian Injuries in Boston and Massachusetts
Drivers are most likely to hit pedestrians at night. According to federal figures, 75 percent of all pedestrian fatalities occur in the evening. During the winter and fall, pedestrian accidents are most likely to fall between the hours of 6 and 9 p.m. Come spring and summer, fatal pedestrian accidents are most likely between 9 p.m. and midnight (Source: National Highway Traffic Safety Administration, 2017 Data).
In Massachusetts, drivers must operate with reasonable care and obey traffic laws regarding pedestrian safety. With low visibility at night, drivers have to travel slowly, even below the speed limit at times. They must always check and double check for pedestrians, stay within their lanes and practice extra caution at intersections.
Common Traffic Violations at Night
A driver's first responsibility is to yield "the right of way, slowing down or stopping if need be so to yield, to a pedestrian crossing the roadway within a crosswalk." M.G.L. c. 89, § 11. Pedestrians have the absolute right of way when the "Walk" signal is on.
Drivers also have to obey traffic lights, slowing down for yellow and stopping for red. They must travel the speed limit – and even drop their speed when a special hazard exists related to a pedestrian or other traffic. M.G.L. c. 90, § 17. It may not be safe to travel the speed limit in certain weather or roadway conditions, such as at night or in stormy conditions.
Massachusetts drivers have a duty to pass other vehicles, bicyclists and pedestrians with care. M.G.L. c. 90, § 14 states, "Upon approaching a pedestrian who is upon the traveled part of any way and not upon a sidewalk, every person operating a motor vehicle shall slow down."
Drivers may be more likely to engage in dangerous driving behaviors late at night and these can be deadly for pedestrians. For instance, a driver who travels with friends may be more likely to engage in distracting and heavy conversation. Drivers may also consume alcohol, which can lead to impaired driving. Drivers can also neglect traffic signs, leading to pedestrian crosswalk accidents. But because of their large size, commercial trucks and buses may bring the most dangers to pedestrians. These drivers must follow all traffic laws and regularly check their mirrors before taking turns.
Taking Steps After a Pedestrian Accident at Night
If you were injured, obtain medical care right away. Once you have done so, you may be asked to cooperate with the investigating police department and one or more insurance companies. Before you speak to an insurance representative, it is in your best interests to consult a Boston pedestrian accident attorney. This is true if you were the one injured or if you are a family member.
Car accidents which occur at night require immediate investigation. The scene is almost certain to change quickly and evidence must be gathered in cooperation with the local police department. In some cases, drivers hit and run and it becomes critical to locate them.
In Massachusetts, drivers are required to carry auto insurance. Pedestrians who are injured by a driver may be able to seek medical expenses, lost wages and pain and suffering, as well as other damages. Our attorneys will help you review all the options and help you start your recovery.
When pedestrians have been killed, our attorneys can help your family explore your rights. You may be able to pursue a wrongful death lawsuit against the driver or any other parties involved. This may be necessary if the injured person financially supported the household or left behind children. Learn more about our results for families.
Free Legal Consultation – Boston Pedestrian Accident Lawyers
At Breakstone, White & Gluck, our attorneys have extensive experience representing clients after pedestrian accidents and cycling accidents in Boston, Cambridge, Somerville, Chelsea, Everett and across Massachusetts.
If you have been injured, learn your legal rights. Call 800-379-1244 (toll-free) or use our contact form.