North Shore Bicycle Accident Lawyers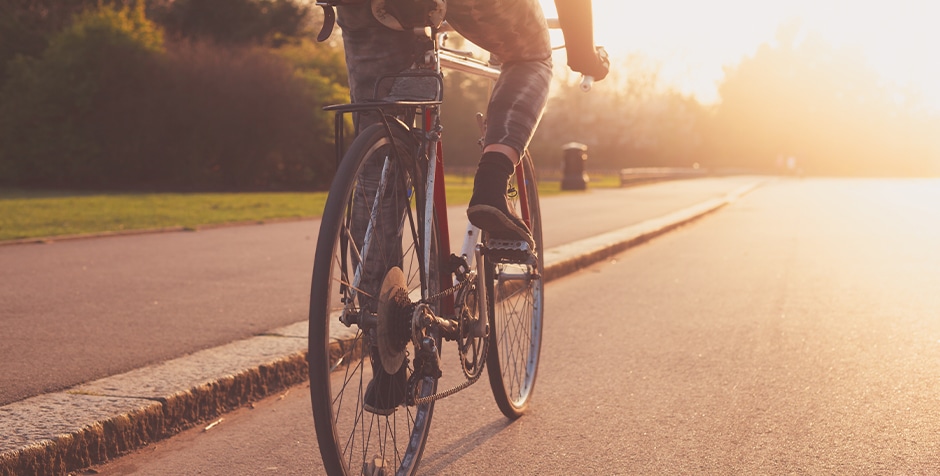 North Shore Bicycle Accident Lawyers
Boston Bicycle Accident Lawyers Representing Cyclists on the North Shore of Massachusetts
You will find scenic views, a fresh ocean breeze and seaside villages North of Boston. Riding a bike is a popular way to enjoy these views, but even here, with all the beauty, dangerous driving can put cyclists in harm's way.
When a cyclist is hit, injuries can be serious. You may suffer multiple injuries, have to take time off from work and experience overwhelming stress. In Massachusetts, many cyclists turn to Breakstone, White & Gluck, where our attorneys have decades of experience handling bicycle accident cases on the North Shore of Massachusetts. For a free legal consultation, call 800-379-1244.
Cycling on the North Shore of Massachusetts
The North Shore region stretches along the coast of Massachusetts from Boston to the New Hampshire state line. Starting near Boston, the North Shore communities include Lynn, Everett, Revere and Saugus. Here cyclists can travel on the roads while still enjoying ocean views or enjoy the North Strand Community Trail. Beautiful Nahant and Swampscott are nearby.
In Marblehead, Salem, Peabody, Danvers and Beverly, cyclists can enjoy lighthouses, historic downtowns and beaches. The City of Salem has several well-known bike lanes, including the on-street bike lane from Harbor View Terrace to the Marblehead line and the 4.8 mile bike lane from downtown Salem to Winter Island, according to the Salem News.
Continuing north is Cape Ann, home to Gloucester, Rockport, Essex and Manchester-by-the-Sea. Cyclists travel Route 127 to enjoy the loop around Cape Ann, home to picturesque fishing boats, the artisans at Rocky Neck and the Eastern Point Lighthouse in Gloucester.
Keep driving north through Ipswich, Rowley, Newbury and Newburyport. Cyclists can enjoy Willow State Forest and Appleton Farms in Ipswich. Nearby, they can also visit the Newburyport Harborwalk Rail Trail.
Your Legal Rights as a Massachusetts Cyclist
As a cyclist in Massachusetts, you have a few choices: travel on a bike path, on the road, including in the traffic lane or on the bike lane if one is available. Cyclists are usually not allowed to ride on sidewalks in business districts in Massachusetts. This is also discouraged in many other areas, except when necessary in the interest of safety. Cyclists are allowed to travel on all roads except for limited access or express state highways where signs specifically prohibit bicycles.
In the traffic lane, cyclists can also ride in the middle, up to two abreast. However, it is better not to travel this way for an extended period of time because traffic will back up. But when you need to take this space, drivers have a responsibility stay back.\
Drivers should not attempt to pass a cyclist unless there is adequate room for them to pass and return without cutting the cyclist off. They should take the utmost caution when passing a cyclist near dawn or dusk or when there is poor visibility.
Beautiful scenery often attracts large numbers of cars, motorcycles and bicycles to the North Shore. Drivers should approach groups of cyclists with even more care, leaving even more space. Often, cyclists may attempt to move single file on the side of the road so drivers can pass. There still won't be enough room for a car, SUV, bus or commercial truck to pass immediately, especially when roads are narrow or winding. Drivers have a responsibility to wait until it is safe to pass.
Drivers also have responsibilities at intersections. Drivers must yield to cyclists at intersections, specifically when turning. Drivers should check their mirrors (all their mirrors) and let cyclists turn first and fully clear the intersection.
In addition, speeding, failure to yield to cyclists and pedestrians and drunk driving can cause car accidents and injuries on the North Shore. Distracted driving behaviors – including cell phone use, texting while driving but also sending and uploading scenic photos – are also a frequent cause of bicycle accidents across Massachusetts.
Injuries Following a Bicycle Accident
Bicycle accidents can cause serious and traumatic injuries which require months of treatment. If you have been injured on your bike, it is important to seek medical treatment right away at a hospital emergency room. A doctor should examine you to make sure you have not sustained a concussion, broken bones or other injuries. Cyclists may also have to be examined for dental and facial fractures. When you are released, follow up with your primary care physician promptly so they can help coordinate your medical care.
Consulting a North Shore Bicycle Accident Lawyer – North of Boston Bike Accident Attorney
Suffering injuries in a bicycle accident is a major life event and it is essential to hire a North Shore, MA bicycle accident lawyer who can represent your best interests. Breakstone, White & Gluck is known for our results for cyclists who have been injured across Massachusetts, including North of Boston. We are also committed to protecting cyclists through our Project KidSafe campaign. To date, we have donated 30,000 free bicycle helmets to children across Massachusetts to protect against the risk for head injuries.
If you have been injured, learn your rights. For a free legal consultation, contact our Massachusetts bicycle accident lawyers at 800-379-1244. You can also use our contact form.