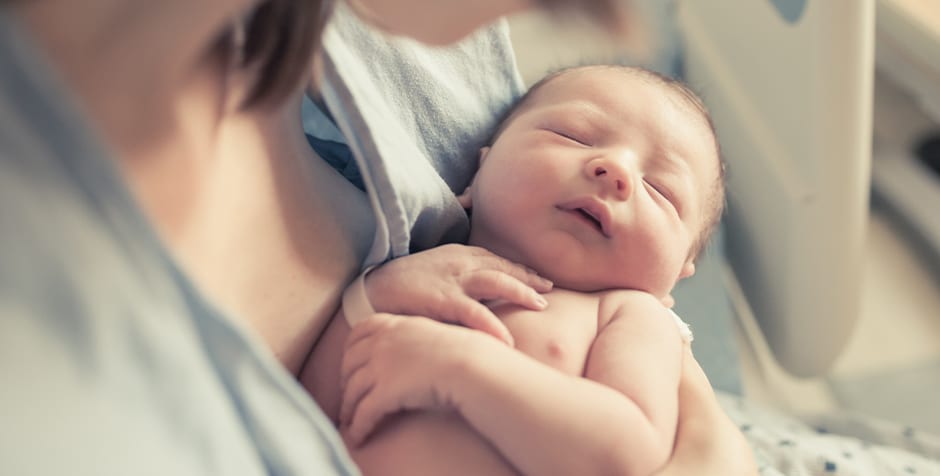 Meconium Aspiration
Birth Injury Attorneys Representing Families in Boston and Surrounding Areas
There are many risks and fears associated with giving birth, even if it is not your first time. Although this is supposed to be one of the most exciting and memorable times for the parents, there are unfortunate instances in which a doctor's failure to pay adequate attention, or to use appropriate protocols, can result in serious harm to the mother or baby, such as when the baby suffers from meconium aspiration. Since a birth is a complex medical process, it can be difficult to know at first whether negligent care by your treating medical providers was the cause of the injury that resulted. At the law firm of Breakstone, White & Gluck, our Boston birth injury lawyers have successfully guided numerous families through the legal process. The legal services provided include everything from investigating your potential claim to asserting your rights in a complex trial. You should not wait to learn more about your potential legal recourse, since time may be running out on your claim.
Understanding the Risks Associated with Meconium Aspiration
When a baby is born, the first bowel movement that the newborn expels is known as meconium. This usually happens immediately before delivery or right at the point of delivery. If the meconium enters the baby's lungs, serious complications can result. This condition is called meconium aspiration syndrome, or MAS. If the treating medical professionals identify the condition quickly enough, a suctioning device can be used to remove the meconium. The doctors will also commonly prescribe a course of antibiotics to prevent any infection from developing. If the doctors fail to treat this condition, the baby faces potentially permanent injuries and disabilities. Common examples include aspiration pneumonia, brain damage, collapsed lungs, or persistent pulmonary hypertension.
In many cases, MAS results when the baby experiences some type of serious stress during the delivery process, such as a deprivation of blood or oxygen. Doctors should be aware that stressful conditions or experiences can lead to MAS and should be prepared to check for signs that a baby is suffering from MAS. There are common signs of MAS, including bluish skin color, limpness, and labored breathing. Meconium is also a dark green color and can be visible on the baby or in the amniotic fluid released at birth.
Seeking Compensation for Meconium Aspiration Syndrome Caused by Negligence
Medical malpractice cases are often complicated, especially when it comes to birth injuries. Similar to other personal injury cases, there are elements of negligence that the plaintiff's lawyer must prove to secure compensation. First, the plaintiff's attorney must prove that the defendant owed the plaintiff a duty of care. In any situation in which a medical professional is rendering care to a patient, a duty of care exists. Next, the plaintiff's attorney must show that the defendant did not render care according to the requisite standard. This standard has been defined as the same protocols and procedures that other medical professionals in the same region would use when treating a patient with similar conditions. This involves knowing the clinical signs of certain diseases or conditions like MAS and knowing how to respond to them. Next, the plaintiff's attorney must show that the defendant's lack of appropriate care was the cause of the injuries that the victim sustained. If the defendant can show that the baby would have suffered harm even had he or she provided appropriate care, the family may be prevented from recovering compensation. Finally, the plaintiff's attorney will present evidence showing the losses that they have suffered and are likely to suffer in the future.
Seek Counsel from a Compassionate Medical Malpractice Lawyer in Boston
Birth injury cases are often devastating for the family involved. This is supposed to be an exciting and memorable time in your family's lives, but instead a birth injury can leave a family emotionally scarred and apprehensive about the future. At Breakstone, White & Gluck, we provide legal representation in birth injury cases, ranging from meconium aspiration to shoulder dystocia and cerebral palsy. We assist families in Boston, Cambridge, Waltham, Lowell, Newton, Somerville, Quincy, Dedham, Norwood, Brookline, Attleboro, Barnstable, Brockton, Plymouth, Worcester, Lawrence, and Springfield. To set up your free consultation, call us at 1-800-379-1244 or contact us online.