Labor and Delivery Negligence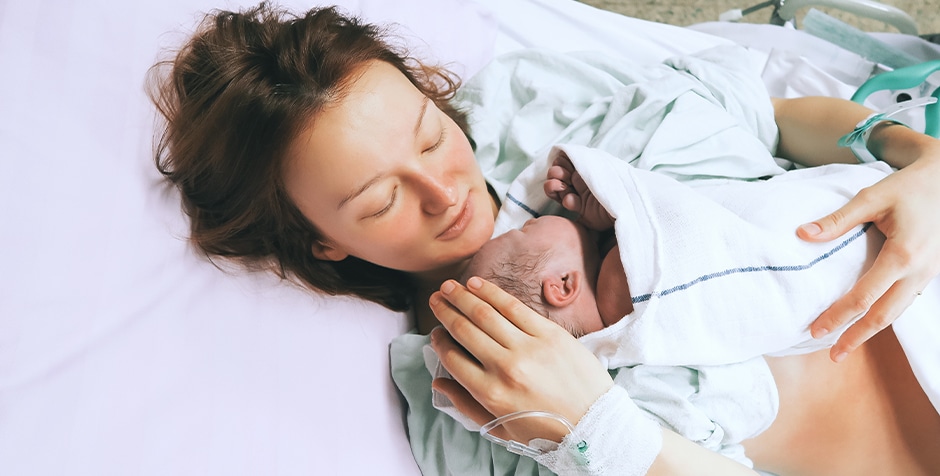 Labor and Delivery Negligence
Birth Injury Lawyers Assisting Families in the Boston Area
Some reports suggest that roughly 29 out of every 1,000 babies born in the U.S. experience some type of preventable injury resulting from a physician's error. Although the vast majority of births are successful, for some parents, the birthing process can be a devastating ordeal. If the medical professionals who treat you and your child during the delivery fail to use appropriate care and timely responses, your baby can suffer serious and even permanent injuries. In addition to doctors, this standard of care applies to nurses, midwives, and other labor and delivery specialists. At Breakstone, White & Gluck, our Boston birth injury lawyers have substantial experience navigating the complex issues that can arise in these types of cases. We can work with you and a team of medical experts at each step of the process to bring a medical malpractice claim and ensure that your baby and you receive the compensation that you deserve.
Holding a Health Care Provider Accountable for Labor and Delivery Negligence
When it comes to medicine, doctors cannot always guarantee certain outcomes. The simple fact that something wrong occurred during the labor and delivery process is not by itself an compensable event. Instead, the law requires that a person bringing a birth injury claim based on cerebral palsy or another condition show that the doctor failed to act as a reasonable and prudent doctor would have acted, considering their specialty and the level of care generally used by doctors in the same specialty. The plaintiff must also show that the defendant's failure to meet the accepted standard of care during labor and delivery was the cause of the injuries that the baby sustained.
Showing that the physician who treated your baby and you failed to act appropriately can be challenging, especially when technical medical concepts and health issues are involved. Locating highly qualified experts to review the case is one of the first challenges. Next, establishing the causal connection between the substandard care and the injury suffered may require the expert support from other specialists in the field. Generally, there are wide range of birth injuries that can result from negligence, including failing to perform a Cesarean section, failing to adequately monitor the baby during the labor process, or misusing forceps and vacuum extractors. The challenge for your lawyer will be to connect the negligence with the harm. In a medical malpractice case, this requires a great deal of skill and effort to be successful.
After showing that the medical professionals who treated you failed to use due care, your lawyer will have to prove the harm suffered by you or your child. This includes medical expenses and lost earning capacity. The largest part of compensation is often for physical and mental pain and suffering, loss of enjoyment of life and interference with one's ability to enjoy family. If your baby requires additional medical care and treatment as a result of the defendant's negligence, you can seek reimbursement for these expenses. In the unfortunate event that a baby suffers permanent injuries, such as a brachial plexus injury, you can seek compensation to account for their ongoing and future medical care needs. If the baby's injury requires you to miss work or affects your ability to return to your usual occupation because you must care for your child, you can seek compensation for your lost wages. A knowledgeable birth injury lawyer can help you determine the items of damages that you should claim in the lawsuit to ensure that your child and you receive the full amount of compensation to which you are entitled.
Meet with a Knowledgeable Medical Malpractice Lawyer in Boston or Surrounding Areas
For parents, realizing that a baby suffered injuries during the labor and delivery process can be traumatic and life-changing. This is especially true if the injury is permanent and will affect the lives of everyone in the family moving forward. Although no amount of money can truly make a child and their family whole again after an incident of labor or delivery negligence, it can assist you with overcoming the financial pressure that results from the injury. At Breakstone, White & Gluck, our attorneys pride ourselves on offering each client the compassion, attention, and vigorous legal advocacy that they deserve. We serve people in Boston, Cambridge, Waltham, Lowell, Newton, Somerville, Quincy, Dedham, Norwood, Brookline, Attleboro, Barnstable, Brockton, Plymouth, Worcester, Lawrence, and Springfield, among other cities. To schedule your free consultation, call us now at 1-800-379-1244 or contact us online. We also can assist people who need a misdiagnosis lawyer or representation in other medical malpractice claims.