Failure to Diagnose Meningitis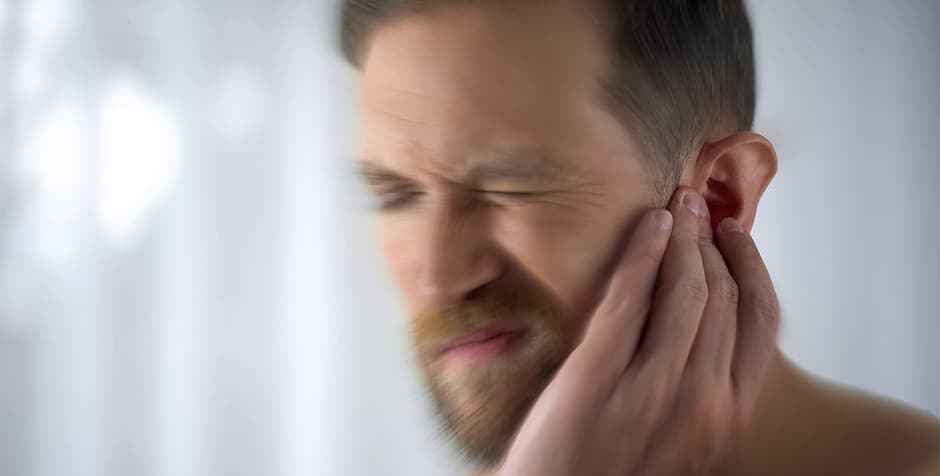 Failure to Diagnose Meningitis
Misdiagnosis Lawyers Handling Cases on Behalf of Boston Residents
Meningitis is a very serious illness that affects the spinal cord in addition to fluid around the brain. The disease can be contracted through a virus or through bacteria. Meningitis can be treated if it is caught in time, but when doctors fail to use diligent and attentive care, the outcome can be devastating. Some reports suggest that roughly 3,000 people in the United States contract meningitis each year. Some groups are more susceptible than others, like adolescents, teenagers, and college students. According to the Centers for Disease Control, 10 percent of meningitis cases result in a fatality. If you believe that your doctor failed to diagnose your meningitis, and you suffered injuries as a result, you may have a medical malpractice claim against your treating health care professionals. The Boston meningitis misdiagnosis lawyers at Breakstone, White & Gluck have handled numerous medical malpractice cases on behalf of Massachusetts residents, and we are ready to assist you.
Take Legal Action Following a Failure to Diagnose Meningitis
When it comes to treating patients, there is a specific standard of care that physicians must use. The standard of care for medical professionals in Massachusetts requires physicians to use the same generally accepted procedures and practices that other physicians and health care professionals in the same region would use when treating a patient with similar conditions and demographics.
When it comes to meningitis, this standard considers whether another physician applying the generally accepted principles in the specialty would have diagnosed meningitis more quickly. This may involve ordering specific tests, requesting that the patient come in for an appointment, or simply performing routine observations to learn more about the patient's symptoms. A spinal tap is a common diagnostic test. The standard of care for medical professionals does not require complete perfection. It accounts for the fact that there are no absolute guarantees when it comes to medical treatment.
In a medical malpractice case, it is necessary to prove that the physician's negligence was a proximate or direct cause of harm. This will often depend on the nature of the symptoms, and the timing of the presentation of the ill patient to the medical provider. If the medical provider missed early symptoms, it is more likely that there will be a strong medical malpractice case. In other cases, the presentation may be so late, or the course of the disease may be so severe, that better care would not likely have made a difference.
The next aspect of a failure to diagnose meningitis case is determining the harm caused by the delay in the diagnosis. If the negligent medical treatment led to more extensive treatment, neurological injuries, or wrongful death, then these will constitute part of the damages. If the defendant can show some other factor that caused your illness, such as certain pre-existing health conditions or complications, the defendant may be able to avoid paying compensation.
In order to prove negligence, causation, and damages, expert testimony is required. Expert testimony may include a number of experts across various fields. Expert witnesses are required because lay people, who make up the jury, will not have the ability to determine the standard of care or causation issues from their own experience.
After proving that the physician failed to provide adequate care and that this caused damages, the issue in the case will be the extent of the damages. Damages may include special damages, such as monetary loss, and general damages, such as pain and suffering. In Massachusetts, pain and suffering in a medical malpractice case is capped at $500,000. However, the statute provides wide exceptions where the injuries are severe and disabling, or result in permanent scarring or loss of function.
When it comes to compensatory damages, however, there is no cap. This category of damages covers direct and ascertainable expenses caused by a failure to make a timely meningitis diagnosis. This includes hospital bills, medications, lost wages, and loss of earning capacity. If an illness is involved, it can be difficult to determine the extent to which your damages resulted from your disease and the extent to which they resulted from the physician's failure to make a timely diagnosis.
Schedule a Consultation with a Meningitis Misdiagnosis Lawyer in Boston
Meningitis is a serious condition, but it can be treated in many instances. Realizing that your physician failed to use appropriate care and that you suffered serious consequences as a result is devastating. At Breakstone, White & Gluck, we serve clients in Boston, Cambridge, Waltham, Lowell, Newton, Somerville, Quincy, Dedham, Norwood, Brookline, Attleboro, Barnstable, Brockton, Plymouth, Worcester, Lawrence, and Springfield. To schedule your free consultation, call us at 1-800-379-1244 or contact us online. We assist people who have suffered from a misdiagnosis of many conditions, including not only meningitis but also stroke or heart attack.