Failure to Diagnose Heart Attack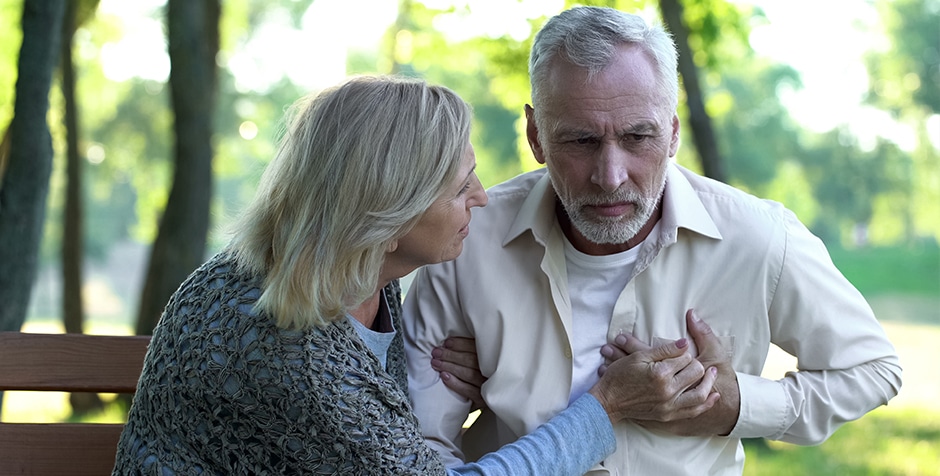 Failure to Diagnose Heart Attack
Massachusetts Medical Malpractice Lawyers Representing Heart Attack Victims
At Breakstone, White & Gluck, our Boston misdiagnosis malpractice attorneys have assisted many Massachusetts residents with understanding their legal rights following a health care-related injury. When you are coping with painful injuries or facing a lifetime of permanent disabilities as a result of a medical professional's carelessness, it can be difficult to know which steps you need to take. We depend on medical professionals to make us better and to ensure that we receive prompt and timely care. Although some complications and unforeseen outcomes are unavoidable even when doctors are using the appropriate degree of care, there are other instances in which a complication or adverse outcome could have been avoided had the doctors acted appropriately. This is particularly true in cases involving a physician's failure to diagnose a heart attack, which can have severe consequences for a victim, even including death.
Proving Liability for Failing to Diagnose a Heart Attack
Heart attacks occur as a result of cardiovascular disease. When blockages accumulate in the coronary arteries, it thickens and makes it more difficult for the vessel to bring oxygen to the heart. This can create dangerous clots. Oftentimes, these clots will produce symptoms that cause patients to visit a hospital or doctor. If proper testing is performed, these clots will be quickly diagnosed and properly treated. However, if proper treatment is not provided, the clots can cut off blood supply to vital organs in the body including, the brain, the heart and the extremities. If the heart does not have sufficient oxygen, it will be unable to pump blood throughout your body, resulting in a heart attack. When a heart attack takes place, the cells inside the heart die, allowing proteins to escape into the blood. It is absolutely critical that a heart attack is diagnosed in a timely and appropriate fashion to prevent it from leading to permanent complications, such as brain damage or even death.
There are many signs that indicate a potential risk of a heart attack, including trouble breathing, irregular heartbeat, high blood pressure, high cholesterol, palpitations, chest pain, fatigue, and numbness in the arms and hands. Physicians should monitor for these symptoms and perform additional tests if these symptoms are present to rule out the possibility of an impending heart attack. Electrocardiograms, stress tests on a treadmill, chest x-rays, and blood tests are common and relatively simple tests that doctors can perform to determine whether you are at risk of suffering a heart attack. If a doctor fails to perform these tests on a timely basis despite the presentation of symptoms suggesting an impending heart attack, a victim may suffer serious consequences.
Since it is relatively easy to detect and prevent heart disease and heart attacks, medical professionals can be held liable for failing to diagnose a heart attack. To recover compensation from a medical professional who failed to diagnose you appropriately, your attorney must show that the doctor did not treat you according to the appropriate level of care. In general, medical professionals must treat and diagnose patients by using the same standards and attentiveness that prudent medical professionals in similar specialties would use when faced with a similar patient. This can be as simple as ordering tests to determine whether the patient is at risk of suffering a heart attack.
After showing that the doctor failed to use appropriate care, you must next prove that the failure to treat you with the appropriate level of care was the cause of your heart attack. Expert witnesses are critical in this process. As with other diseases like cancer that are often misdiagnosed, the defendant might try to show that some other factor was the major cause of your harm. They might argue that your heart attack resulted from other health complications or a failure to follow the doctor's advice. To prevent this argument from succeeding, you should hire a lawyer who can retain persuasive experts to tell your side of the story.
Seek Guidance from an Experienced Medical Malpractice Lawyer in Boston
People who suffer preventable heart attacks may be able to recover many types of compensation. They may be reimbursed for their medical expenses as well as lost income and their pain and suffering, among other things. When the doctors whom we trust to care for us fail to perform their job duties, the outcome is potentially life-altering. At Breakstone, White & Gluck, our medical malpractice lawyers are ready to assist you with asserting your right to compensation. We advocate for people in Boston, Cambridge, Waltham, Lowell, Newton, Somerville, Quincy, Dedham, Norwood, Brookline, Attleboro, Barnstable, Brockton, Plymouth, Worcester, Lawrence, and Springfield. To schedule your free consultation, call us now at 1-800-379-1244 or contact us online.