Emergency Rooms Administering Pain Medications or Sedatives to an Intoxicated Patient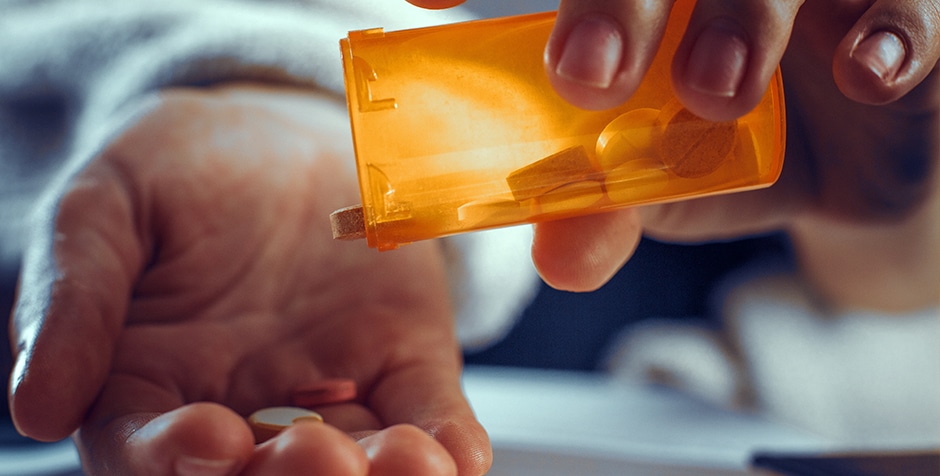 Emergency Rooms Administering Pain Medications or Sedatives to an Intoxicated Patient
Massachusetts Attorneys Fighting for Victims of Medical Negligence
Emergency rooms are the front lines that deal with every imaginable medical problem. They are the first place patients are seen for serious injuries and illnesses. Frequently, patients arrive by ambulance in a compromised state, unconscious or unable to participate in any conversations about their symptoms or health issues. This is when patients are most at risk of suffering catastrophic injuries due to mistakes in medical judgment. There are special considerations that treating medical providers must make when prescribing medication and medical treatment for patients who are unable to communicate, especially when they are under the influence of various substances. If a doctor fails to take into account a patient's intoxicated state and prescribes medication that causes an adverse reaction or even death, the hospital should be held liable for this outcome. At Breakstone, White & Gluck, our Boston medication error lawyers have seen how devastating it can be when emergency rooms improperly administer pain medications or sedatives to an intoxicated patient. We are here to help you seek the outcome that you deserve.
Administering Pain Medications or Sedatives to an Intoxicated Patient in the Emergency Room
If a patient is taken to the emergency room with indications of drug or alcohol use, doctors must be careful to test for the presence of alcohol or drugs prior to giving any drug therapies or other treatments. If the patient is under the influence, any additional substances or drugs could interact with the substances that are already in the patient's bloodstream. This can cause dangerous or even life-threatening outcomes. If a patient is given pain medications or sedatives, the risk is even greater for the patient because drugs and alcohol can magnify the effect of sedatives and pain medications.
Although emergency rooms are hectic environments that often require treating medical professionals to make quick decisions, they still have a duty of care that they must follow, and they must take appropriate precautions to keep patients safe. Lack of sufficient staffing, poor hospital protocols, and lack of patient monitoring are just a few examples of how an intoxicated patient can go unnoticed in the emergency room. A lab error, a pharmacy error, or a misdiagnosis can also be the primary cause, as well as patient record mix-ups or record mislabeling. Since medical malpractice claims are often complex, it is usually necessary to consult with a medical expert who can review your records and help determine whether the professional who treated you failed to act with the appropriate level of care.
Hold a Negligent Emergency Room Medical Professional Liable
In a medical malpractice claim, the plaintiff's attorney has the task of proving that the defendant did not render appropriate medical care and that this failure was the cause of the injuries that the patient suffered. Massachusetts has clearly defined the standard that medical professionals must follow when treating a patient. In general, they must render the same level of timely care and treatment that a medical professional with similar training and experience in the same geographic location would render when treating a patient presenting with similar conditions. In the case of an emergency room situation, this standard would take into account the hectic and often demanding conditions that surround rendering diagnoses and treating patients. After showing that the defendant did not provide adequate care, your attorney would aim to show that this failure was the cause of the harm that you suffered. If the defendant can show that some other factor was to blame, such as a pre-existing health condition, the defendant may not be held liable.
Finally, after causation, the plaintiff's attorney must provide evidence supporting the amount of damages that the plaintiff is requesting in the lawsuit. This can include many different items, such as past and future medical expenses as well as lost income and pain and suffering.
Seek Guidance from a Diligent Medication Error Lawyer in the Boston Area
If you or a loved one received substandard medical care in the emergency room, you may be legally entitled to compensation. At Breakstone, White & Gluck, we know how important it is to take action against emergency rooms improperly administering pain medications or sedatives to an intoxicated patient. Our attorneys have represented people throughout Boston, Cambridge, Waltham, Lowell, Newton, Somerville, Quincy, Dedham, Norwood, Brookline, Attleboro, Barnstable, Brockton, Plymouth, Worcester, Lawrence, and Springfield. We have handled a wide variety of medication error claims, ranging from incidents of providing the wrong medication to incidents of providing medication to the wrong patient. To schedule your free consultation, call us at 1-800-379-1244 or contact us online.