Defective Medical Device Lawyer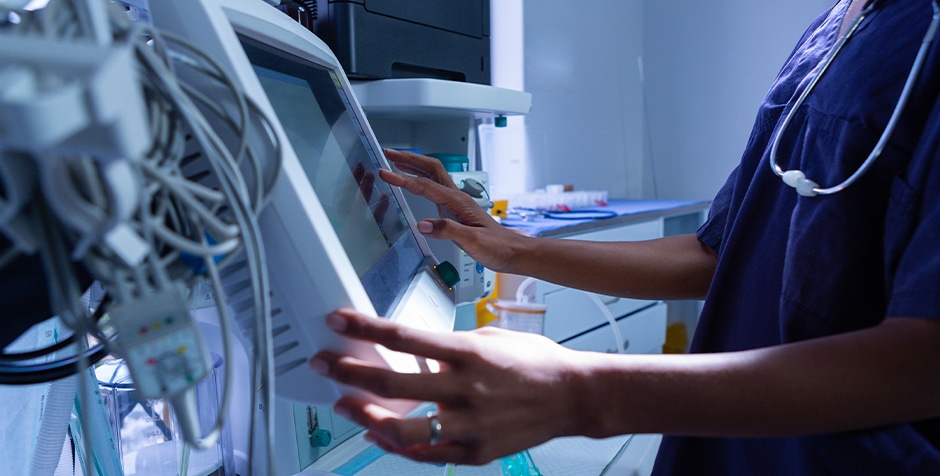 Defective Medical Device Lawyer
Over 100 Years Combined Experience Representing Patients Injured by Defective Medical Devices in Massachusetts and New England
If you have been injured by a defective medical device or if your device has been recalled, you may be entitled to file a product liability claim for damages. With over 100 years combined experience in product liability and medical malpractice cases, the defective medical device lawyers of Breakstone, White & Gluck have the experience and expertise to evaluate your claim and help you obtain the compensation you deserve for your pain and suffering.
We represented some of the first victims to receive compensation and corrective surgeries following the DePuy ASR hip implant recall in 2010. Our defective medical device attorneys represent patients in Massachusetts, New Hampshire, Rhode Island and across New England in medical device claims. Today, we remain committed to obtaining the full compensation every client needs to recover when a medical device fails. For a free legal consultation, contact us today at 800-379-1244 or use our contact form.
What Are Medical Devices?
In order to understand the potential harm defective medical devices can cause, we first need to define them. Medical devices are items used for the diagnosis, treatment, or medication of various conditions. They are items that cannot be absorbed by your body so forms of medication are excluded.
According to the World Health Organization, more than 2 million different medical devices are currently available worldwide. Depending on your medical condition, you may already be using a medical device without knowing that it is defined as such.
Some common examples of medical devices include bandages, wheelchairs, catheters, implants, and pacemakers. Medical devices are also grouped into different classes based on the risk they present while in use.
Class 1 medical devices present the lowest amount of risk. You should be able to use them without worrying about any serious defects.
Class 2 medical devices carry a greater amount of risk. Many of these devices have to be used in the presence of a medical professional.
The class 3 medical devices are the riskiest to use. You also have to keep close watch over them long-term to ensure that they are still working as intended.
What Problems Can Defective Medical Devices Cause?
Medical devices are designed to improve a person's quality of life. Instead of dealing with chronic pain brought about by a particular issue, a medical device is supposed to make you feel more comfortable.
Some medical devices will not be noticeable if they are working as intended.
Sadly, not all medical devices that make it to the market are free from issues. Not long after you started using a specific device, you may start to experience some serious problems.
For this part, we want to highlight the problems that defective medical devices can cause. Read up on them and check if the health issues you're dealing with today could potentially be related to some malfunctioning medical devices.
Implant Failure
Let's say you recently got a new implant so you can move around more. After the first few months, you may feel great. You may be moving around better than you have in decades.
Fast forward a few more months and the implant may not be responding as you had hoped. It could have loosened at some point so you're no longer getting the support you need.
That could be a case of implant failure. Implants are supposed to have long lifespans. If an implant fails not long after it was first placed inside your body, then it is defective.
Osteolysis
Osteolysis is a condition that emerges when bits of debris that come from hip implants start to gather in nearby tissue. According to DrugWatch, this particular condition could lead to the destruction of the related bones.
Implants should not put you at risk for developing osteolysis. However, defective implants may cause that exact problem.
Allergic Reactions
Some of the materials used to make medical devices may not be well-received by your body. They could cause an allergic reaction that produces serious complications.
Manufacturers should know about all the potential problems that their medical devices can cause. If they aren't aware that some of the materials they use could trigger allergic reactions, then they could be deemed negligent.
Loss of a Body Part
In extreme cases, a defective medical device can cause complications severe enough to warrant potential amputation of an affected body part. This kind of thing can happen if a problem was ignored for too long.
You deserve compensation if you are forced to endure such a traumatic experience. Partner with a lawyer if you want to seek compensation for the injuries you sustained.
Types of Medical Device Claims
Learn more about these types of medical device claims:
Pacemakers
Heart Defibrillators
IUD Devices
Why You Need to Work with a Medical Device Lawyer
Hiring an attorney is a must if you intend to file a lawsuit against the manufacturer of a defective medical device. The reasons below should indicate why their assistance is so important in this particular situation.
Your Lawyer Can Collect Evidence
If you're planning to take legal action against the manufacturer of a medical device, you need to come prepared with plenty of evidence. Your lawyer can help with that.
They can talk to your doctor, other medical experts, and other people who experienced the same issues you did. They can also pull information about the medical device to clearly demonstrate that there is something wrong with it.
With all that evidence collected, you can press forward with confidence about your lawsuit.
Your Lawyer Can File in a Timely Manner
A statute of limitations could complicate your case filing. As much as possible, you don't want that to be a factor.
Hiring a lawyer allows you to get the legal process started faster. You won't have to worry about the statute of limitations and you could also receive your compensation earlier.
Your Lawyer Can Help You Recover in Peace
The injuries you sustained from the defective medical device could leave you in rough shape. You need to focus on your recovery instead of worrying about the case every second.
Enlist the help of an attorney so they can handle all the legal matters while you concentrate on your recovery.
The problems caused by defective medical devices can affect you for the rest of your life. It's only fair that you receive compensation in exchange for that.
Questions and Answers about Medical Device Recalls for Patients in Massachusetts and New England
What May Prompt A Medical Device Recall?
Medical devices can be recalled for defective design, manufacturing error or if the manufacturer failed to warn the consumer about possible harm. Manufacturers have a responsibility to perform full product testing before distribution to ensure safety.

Who Regulates Medical Devices and the Medical Device Recall Process?
The Food and Drug Administration (FDA) regulates medical devices under the Federal Food & Drug Cosmetic Act. The FDA is responsible for approving new medical devices and works with companies on recalls. But individual manufacturers typically conduct medical device recalls on a voluntary basis, after a defect has been brought to light.
The FDA has been criticized for its 510(K) Premarket Notification clearance process after recent medical device recalls. Under this process, manufacturers can fast-track the approval process if they are submitting a product which is substantially equivalent to another product already on the market. Many of the medical devices recalled in recent years were approved under the 510(K) process.
How Will I Be Notified About a Medical Device Recall?
If you are affected, you should be notified by the manufacturer or your surgeon. You can also search the FDA website for medical device recalls or safety notifications.
What Happens After a Medical Device Is Recalled
It is important to contact an attorney who is experienced in medical device recalls. An attorney can explain your rights and how much time you have to file a claim.
The FDA will typically classify a medical device recall as a Class I, II or III recall. A Class I recall is the most urgent and means there is "reasonable probability" that use of the product will lead to serious adverse health consequences or death.
The manufacturer may propose a "correction" or a "removal" of the defected medical device. Often, a medical device has to be surgically removed. There is no reasonable alternative.
But there are cases when a manufacturer may get approval to correct the defect and they may be able to repair, adjust, relabel a product or commit to additional patient monitoring.
As a patient, you want to learn what these options mean for you, your family and your health. For instance, if you have to have another surgery, you may not be able to work for a period of time and suffer lost wages. Then there may be outpatient rehabilitation treatment, which means additional time away from your family and work responsibilities.
You trusted the manufacturer of your medical device. Now that it has failed, make sure you have an attorney with proven experience in medical device claims to protect your best interests and help you return to health.
---
Contact an Experienced Boston Medical Device Lawyer
If you have been injured by a defective medical device, learn your rights for seeking compensation. For a free legal consultation, contact our defective medical device attorneys at 800-379-1244 or use our contact form.