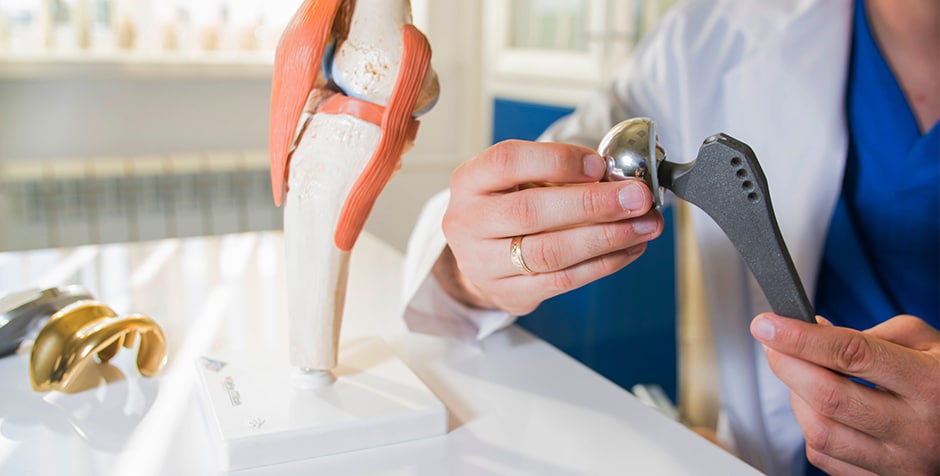 Defective Hip Implants
Over 100 Years Combined Experience Representing Patients Injured by Defective Medical Devices
Breakstone, White & Gluck is handling claims for patients affected by faulty hip implants and hip implant recalls. Our attorneys represent patients in Massachusetts, New Hampshire, Rhode Island and other New England states in these claims.
In recent years, many patients have been affected. The first major recall occurred on August 26, 2010, when DePuy Orthopaedics, a unit of Johnson & Johnson, recalled its two DePuy ASR hip implants. These metal on metal hip implants caused friction between the metal components, resulting in pain and other complications. Many patients required revision surgery.
If you have been injured by a defective hip implant, it is important to learn your rights. Our attorneys have more than 100 years combined experience representing clients who have been injured by defective medical devices and hip implants. For a free legal consultation, contact our attorneys at 800-379-1244 or use our contact form.
Recent Hip Implant Recalls
DePuy ASR Hip Implants. In 2010, DePuy recalled the ASR XL Acetabular System, a hip socket used in traditional hip replacement, and the ASR Hip Resurfacing System, a partial hip replacement that places a metal cap on the ball of the femur and aims to preserve more bone. The traditional hip implant was available throughout the world. The resurfacing implant was not approved in the United States.
DePuy Pinnacle Hip Implants. DePuy Orthopaedics discontinued the metal-on-metal DePuy Pinnacle hip implant in 2013. Patients have since filed lawsuits, alleging defective design. In December 2016, a federal jury ordered Johnson & Johnson and DePuy Orthopaedics to pay more than $1 billion to six plaintiffs who said they were injured.
Stryker Rejuvenate and ABG II Hip Systems. In 2012, Stryker Orthopaedics recalled the Rejuvenate and the ABG II modular-neck hip stems.
Common Questions
How Do Metal on Metal Hip Implants Work? A functioning hip has a femur, a ball-shaped bone that fits on the top of the leg in a cup-shaped pelvis bone called the acetabulum.
The hip implants are typically comprised of ball and socket metal components that replace these bones. These components wear over time and were known to generate small metal particles which could cause blood contamination.
What Complications Have People Experienced? The DePuy hip implant was recalled after the Food and Drug Administration received nearly 400 patient complaints in two years.
Most hip implants last 15 years, but the DePuy hip implant recall was issued after the FDA received data showing 12 percent of patients – or one in eight – required a replacement surgery within just five years.
There are a few ways metal-on-metal hip implants malfunction. The DePuy implants were difficult to implant in the precise location, making it hard for pieces to settle in the right location. It also caused contact between metal components, causing wear that was harmful to the body.
DePuy said patients experienced pain, swelling and problems walking. While this is normal immediately following a hip replacement, extended symptoms may indicate a more serious problem such as the implant loosening, a bone fracture and dislocation of the device's parts.
How Are Hip Implant Complications Treated? Patients often require a second hip replacement, or revision surgery, which requires months of rehabilitation.
What Should You Do If You Have a Recalled Hip Implant? Contact your orthopaedic surgeon. Your surgeon may order X-rays or blood testing to measure the level of metal particles around your hip. Based on the results, your surgeon may recommend a new surgery.
Contact Breakstone, White & Gluck
If you have been injured by a hip implant or affected by a recall, you may have the right to seek compensation for medical care, lost earnings, and pain and suffering. It is important to learn your rights. For a free legal consultation, contact the Boston product liability lawyers at Breakstone, White & Gluck.
We represent patients across New England in hip recall claims. Contact us today at 800-379-1244 or use our contact form.