Summer Safety Reminder: Learn the "Dutch Reach" and Protect Cyclists from Dooring Injuries
Drivers are sharing the road with cyclists as we enjoy August here in Massachusetts. Whether you are at home in the Boston area or vacationing on Cape Cod, we hope you give cyclists extra room when you drive and turn through intersections. We also want to remind you to use the Dutch Reach.
What is the Dutch Reach? It is a simple safety approach to help drivers park, look for cyclists and open their car doors safely. The goal is to prevent dooring injuries to cyclists. Using the Dutch Reach can raise your awareness of cyclists and save you from the trauma and shock of opening a car door into a bike. In our experience, we have heard many drivers say they look for cyclists on the road. But this changes when drivers park; many say they never even saw the cyclist coming.
The Dutch Reach can also save you from having to pay a costly auto insurance claim and fine. Opening a car door and interfering with a cyclist – or a pedestrian – is a traffic offense in Massachusetts. Drivers can be fined $100 for dooring under M.G.L c. 90, § 14.
Five Years of Encouraging the Dutch Reach in Massachusetts 
Massachusetts added an advisory on the Dutch Reach method to its driver's manual in 2017, with a push from a local safety advocate following a cyclist's tragic death. The cyclist was killed in a bicycle crash involving a car door in Inman Square in Cambridge in 2016.  Massachusetts was one of the first states to add this advisory, which calls on drivers to park and:
Check your rear-view mirrors.

Check your side-view mirrors.

Open the door with your far hand. 
Drivers should open their doors with their right hand; front-seat passengers should use their left. When you do this, you have a better chance of seeing cyclists approaching from behind. You become more aware of what's known as the "door zone" and bike lane. By pausing and checking, you are less likely to seriously injure a cyclist in a dooring accident. 
Watch a demonstration:
This approach has become part of the culture in the Netherlands, which has one of the lowest rates for bicycle accidents in the world (Source: National Transportation Safety Board (NTSB), Bicyclist Safety on US Roadways: Crash Risks and Countermeasures, NTSB/SS-19/01). Children learn this approach early and it is covered in driver's education classes.
The National Transportation Safety Board has recommended all states include Dutch Reach advisories in their driving manuals.  As of 2021, Massachusetts, Illinois, Pennsylvania, Washington and Washington D.C. had all done so, according to the Dutch Reach Project.
Share the Dutch Reach Method With Family and Friends
Try the Dutch Reach next time you drive to the local post office or to pick up dinner. Then take time to share the Dutch Reach with your family members and passengers. Sharing the Dutch Reach may just help someone else in your life, especially during August and September, when many of us are on vacation and driving unfamiliar roads. Or we may be moving into new apartments for the Fall semester in Boston and venturing out. Unfortunately, many drivers and pedestrians do not really see cyclists on the side of the road. We are more focused on the cars and trucks in the traffic lane.
Before we sign off, a few more safety reminders for drivers and car doors. Remember, you have a responsibility to close the car door when you take in groceries or unload your car. You should never block or interfere with the bike lane. Cyclists may see your door open yet still be unable to stop. You could cause not one, but multiple bicycle accidents.
Last, use your cell phone with caution. When you park, you may want to reach right for your phone. More and more, drivers are using mobile apps to pay for parking or to pick-up take out or groceries. Someone may be sending you an alert or two.
But think twice and pause. You want to enjoy the month of August and focus on your September ahead. Reaching for your cell phone can be highly distracting as you exit your vehicle – and seriously injure a cyclist.
Learn About Breakstone, White & Gluck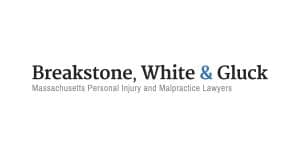 With more than 125 years combined experience, Breakstone, White & Gluck has been consistently recognized as a top-rated Boston personal injury law firm. Our lawyers specialize in representing cyclists and others who have been injured by negligent driving in Boston, Cambridge, Quincy and across Massachusetts. If you have been injured, feel free to contact our firm. We offer a free legal consultation and one of our attorneys will take time to review the facts of your case with you and help you determine whether you have a potential legal claim. You can call 800-379-1244 or use our contact form.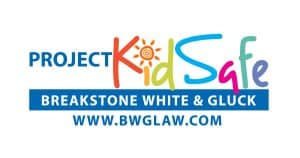 We also invite you to learn more about our Project KidSafe campaign for bike safety, which we began 10 years ago! To date, we have donated over 36,000 free bicycle helmets to children in Boston and across Massachusetts. Our goal with this campaign is to encourage children to protect themselves by wearing a helmet every time they ride.