Massachusetts House and Senate Send Governor Long-Awaited Bill to Protect Vulnerable Road Users
At long last, the Massachusetts House and Senate have now sent Gov. Charlie Baker a bill to protect vulnerable road users. One of the bill's proponents announced the news on his blog, saying the legislation follows 10 years of collaboration among lawmakers and road safety advocates. We encourage readers to call the governor's office and urge him to sign the bill!
3-Foot Safe Passing Distance for Vulnerable Road Users Proposed in Massachusetts
First, Bill H.5103, protects pedestrians, cyclists and others as vulnerable road users. From now on, drivers must give vulnerable road users at least 3 feet when passing in Massachusetts.
The phrase vulnerable road users would include pedestrians and cyclists, as well as those who work on a public way or utility facilities or are engaged in emergency response services.
Among others, the legislation also protects those operating wheelchairs, tricycles, skateboards, in-line skates, motorized bicycles and scooters, both motorized and non-motorized.
The bill would add language to M.G.L. c.90 § 14, which states in part, "In passing a vulnerable user, the operator of a motor vehicle shall pass at a safe distance of not less than 3 feet when the motor vehicle is traveling at 30 miles per hour or less." At higher speeds, drivers would have to give vulnerable road users more clearance, starting with a foot for every additional 10 miles per hour.
This language is critical, as it provides a guide for both drivers and those building safety infrastructure to reduce the risk of bicycle accidents.
Statewide Requirement for Truck Safety Equipment to Protect Pedestrians and Cyclists
Starting in 2025, the legislation would require state-owned and contracted-trucks to be outfitted with sideguards, convex mirrors and other equipment designed to protect cyclists and pedestrians from being swept under trucks.
Currently, the City of Boston has an ordinance that requires city-owned and contracted trucks to use this safety equipment. The City Council passed Boston's sideguard ordinance back in 2014. The cities of Somerville and Cambridge also took steps, but advocates have long pushed for a state-wide requirement. The required equipment will include truck sideguards, back-up cameras, convex mirrors and cross-over mirrors.
Extending Lower Speed Limits to State Roads and Parkways
In 2016, the state of Massachusetts passed legislation which in part, allowed cities and towns to lower the default speed limit from 30 mph to 25 mph on local roadways in thickly settled or business districts. This bill would allow the Massachusetts Department of Transportation (MassDOT) and the Department of Conservation and Recreation (DCR) to establish post 25 mph speed limits when state highways and parkways fall within thickly settled or business districts.
New Reporting for Pedestrian and Bicycle Crashes
The legislation would require MassDOT to develop a standardized form and system for reporting crashes involving vulnerable road users. The reports would be published in a publicly accessible database.
About Breakstone, White & Gluck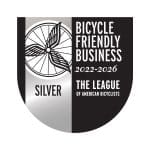 With more than 125 years combined experience, Breakstone, White & Gluck has been consistently recognized as one of the top personal injury law firms in Boston. We have made a special commitment to encourage safety in Boston through our Project KidSafe campaign, now in its 10th year. To date, we have given away more than 36,000 bike helmets to children and families in partnership with local police departments, MassBike, Massachusetts Safe Routes to School and community organizations. The League of American Bicyclists has recognized our firm as a Silver-Level Bicycle Friendly Business.
For a free legal consultation, contact our personal injury lawyers at 800-379-1244 or use our contact form.