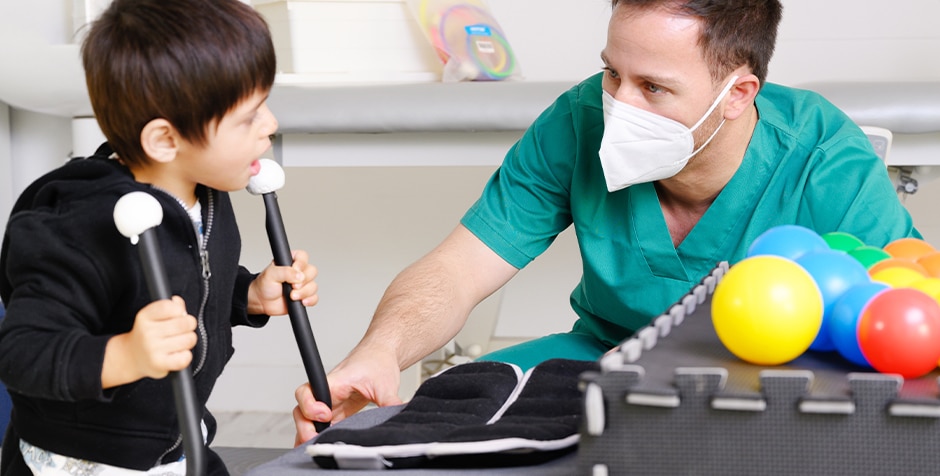 Cerebral Palsy
Choosing a Qualified Massachusetts Cerebral Palsy Attorney
Cerebral palsy refers to a group of disorders caused by brain damage which impairs movement, posture, and other functions. Most cases of cerebral palsy are caused by congenital or environmental factors.  However, of the tens of thousands of new cases of cerebral palsy each year in the United States, thousands of these unfortunate brain injuries are caused by preventable medical errors.
Breakstone, White & Gluck of Boston has over 100 years combined experience representing children who suffer from cerebral palsy and their families as a result of a medical errors. Our attorneys have been consistently recognized as among the top personal injury and medical malpractice lawyers in Massachusetts and New England, by Massachusetts Super Lawyers and U.S. News Best Lawyers. If your family is struggling with cerebral palsy, contact us today to learn your rights. We are here to answer your questions. For a free legal consultation, call 800-379-1244 or use our contact form.
There are a number of signs and symptoms which may indicate the presence of cerebral palsy including:
Poor motor development
Delayed crawling or walking
Involuntary movements
Lack of muscle control
Diminished coordination and balance
Delayed physical development
Some of the most common preventable causes of cerebral palsy include:
Failure to diagnose risk factors or treat maternal infections
Failure to timely recognize fetal distress during delivery
Failure to diagnose deprivation of oxygen due to umbilical cord complications
Failure to perform an emergency cesarean section in a timely manner
Failure to diagnose and treat newborn seizures
Failure to recognize and treat meningitis or jaundice
Your child may have been a victim of a preventable medical error for which you may be entitled to compensation if:
The delivery required the use of forceps or vacuum extraction
Your newborn required cerebral palsy after birth
Your baby experienced seizures within days of the delivery
Your child spent days or weeks in the neonatal intensive care unit
Can I Seek Compensation?
If your child experienced any of these complications you may be entitled to file a law suit to recover your medical malpractice damages.  You may have the right to seek compensation for your enormous damages for pain and suffering, medical expenses and the cost of lifelong treatment and rehabilitation. The lifetime costs of raising a child with cerebral palsy can run into the millions. With the help of top health care and financial experts, our attorneys can help you determine what your family will need to move forward.
Cerebral palsy cases are extremely complex and require the skills and knowledge of an experienced medical malpractice attorney.  Our Massachusetts birth injury lawyers have the knowledge and experience to thoroughly investigate and compassionately handle your claim.
Contact a Medical Malpractice Attorney Experienced in Cerebral Palsy Cases
Please contact us today to speak with a qualified medical malpractice lawyer who can evaluate your case free of charge and help your family get the compensation you deserve for your losses and suffering. You can call us today, toll-free, at 1-800-379-1244 or use our contact form.  We look forward to helping you.